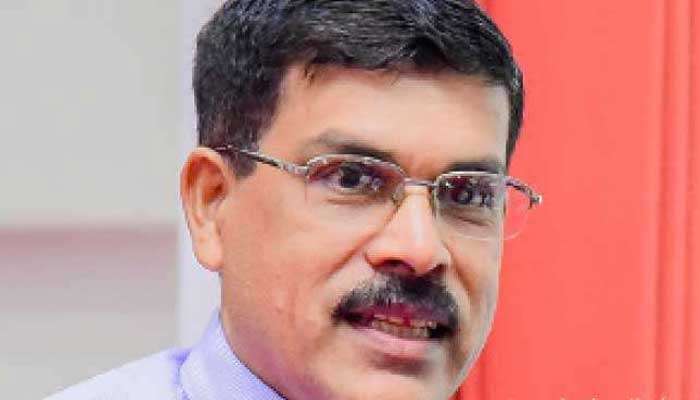 Govt. finalize the national tourism policy by the end of the year
A particular emphasis on the integration of sustainable tourism development
---
By Charumini de Silva
---
Secretary of the Ministry of Tourism S. Hettiarachchi
---
Sri Lanka is continuing with its plans to complete the first draft of the National Tourism Policy Master Plan, as part of its continued efforts to develop a more resilient sector.
"Before the end of this year, we hope to complete the first draft of the national tourism policy, with the support and contributions of all stakeholders," Tourism Ministry Secretary S. Hettiarachchi said recently during a a webinar.
The national roadmap is being developed collaboratively by the United Nations Development Program (UNDP), the Sri Lanka Tourism Development Authority (SLTDA) and other United Nations agencies, including the International Tourism Organization. (ILO) and the World Tourism Organization (UNWTO), development partners such as the World Bank, Asian Development Bank (ADB), European Union (EU), United States Agency for international development (USAID), Australia and other key stakeholders.
The secretary indicated that key points of agreement and disagreement to facilitate the process of conciliation and validation of the main orientations of the future public tourism policy had been identified after several speeches of commitment with a view to the elaboration of a national master plan.
"We want input from all stakeholders to be incorporated into the new policy. We want the support of all provincial councils, industry staff and operators," he added.
The policy will comprise a set of rules, regulations, guidelines, directives, objectives and development/promotion strategies, which will provide a framework for collective and individual decisions directly affecting long-term tourism development and day-to-day operations within a destination.
Hettiarachchi also pointed out that particular emphasis has been placed on integrating sustainable tourism development into the upcoming policy framework.
Already three areas – accommodation, destination and operators – have been identified to be integrated into the new sustainable tourism development policy with the support of UNDP and the Global Sustainable Tourism Council (GSTC).
Industry sources said the National Tourism Policy aims to catalyze the development of a framework to support the development of a new strategic plan and vision for tourism 2021-2024. The focus is on "Putting People First: Building a More Resilient Tourism Sector in Sri Lanka".
Tourism is a vital economic sector for Sri Lanka, accounting for 5% of its Gross Domestic Product (GDP), directly employing 250,000 people and up to two million people indirectly. It is one of the socio-economic sectors most affected by the COVID-19 pandemic.
UNDP has worked with the Ministry of Tourism and the SLTDA – the government authority responsible for planning, developing, regulating and implementing tourism policies in the country – over the past few months to revive and build a more resilient tourism sector in Sri Lanka.