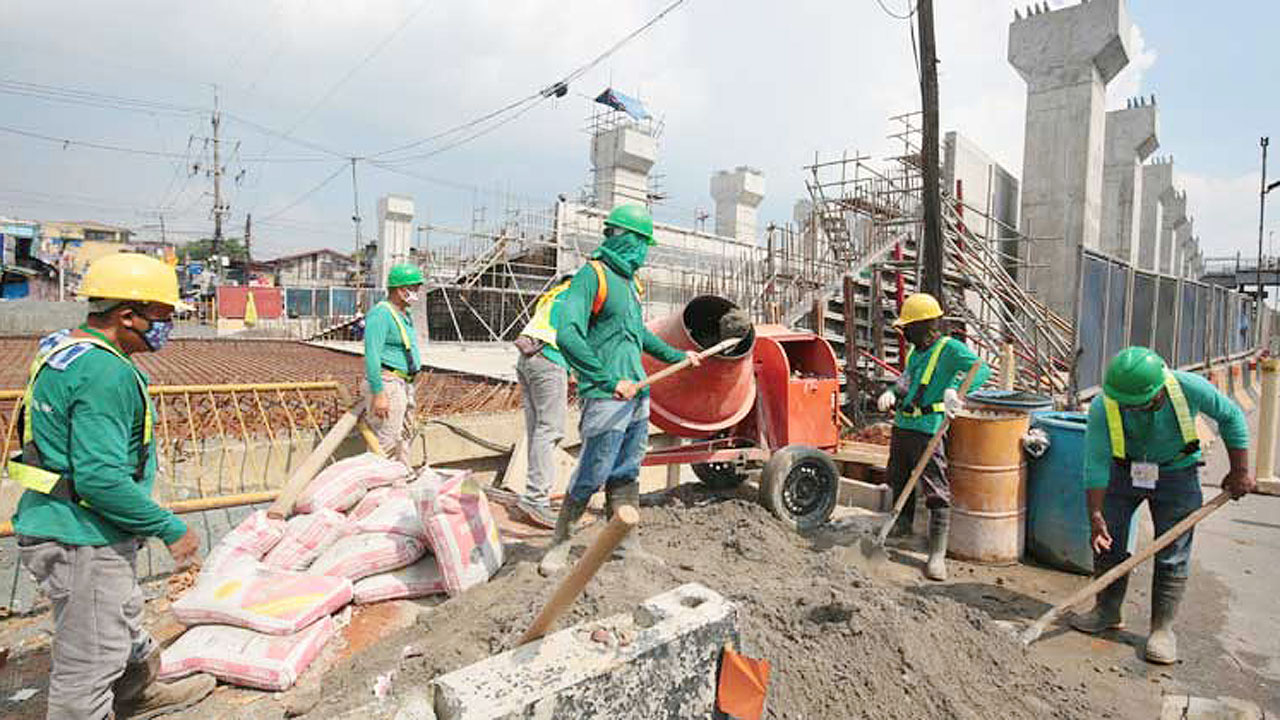 Infrastructure remains protected in PHL's debt management plan
THE Department of Finance (DoF) said the government's plan to manage the national debt calls for its gradual reduction without cutting infrastructure spending that will improve long-term productivity.
The department's chief economist, Gil S. Beltran, in an economic bulletin on Saturday, said debt reduction efforts should focus on reducing the debt-to-GDP ratio by reducing the deIfcit.
"The current medium term Ifscal program is calibrated so that the deIfcit is gradually shrinking without sacrificing infrastructure spending," he said.
The DoF is preparing a fiscal consolidation plan to manage the government's stock of debt, which rose by nearly 20% to 11.73 trillion pesos at the end of 2021. This pushed the debt-to-GDP ratio to 60.5 %.
The 2021 ofIfcit was 1.7 trillion pula, up 21.87%, with the treasury office citing growth in spending due to infrastructure investment and pandemic stimulus efforts.
"The 2021 ofIfcit is estimated at around 8.2% of GDP (gross domestic product) and is expected to fall to 5.1% by 2024," Beltran said.
"In contrast, infrastructure spending, (as a percentage of) GDP, could have reached 5.6% last year, is expected to increase to 5.9% this year and settle at 5.4% by 2024."
Beltran said continued infrastructure spending is key to attracting investors.
"Reducing infrastructure spending can reduce theIfcit momentarily but will certainly be counterproductive in the long run as far as economic recovery is concerned," he said.
"Simply put, a half-finished bridge doesn't reduce travel time by even one minute. Infrastructure projects must be fully completed before the country's productive capacity can be increased and its growth potential enhanced.
The executive director of the Institute for Leadership, Empowerment and Democracy, Zy-za Nadine Suzara, said last month that the government should avoid wasteful spending and focus instead on funding crisis response measures. pandemic.
She called the budget priorities in 2022 "unfairly (weighted towards) infrastructure projects", while 250 billion pesos of projects for education, health and social services were to be financed through unprogrammed appropriations, which can only be financed by surplus or new income. — Jenina P. Ibanez