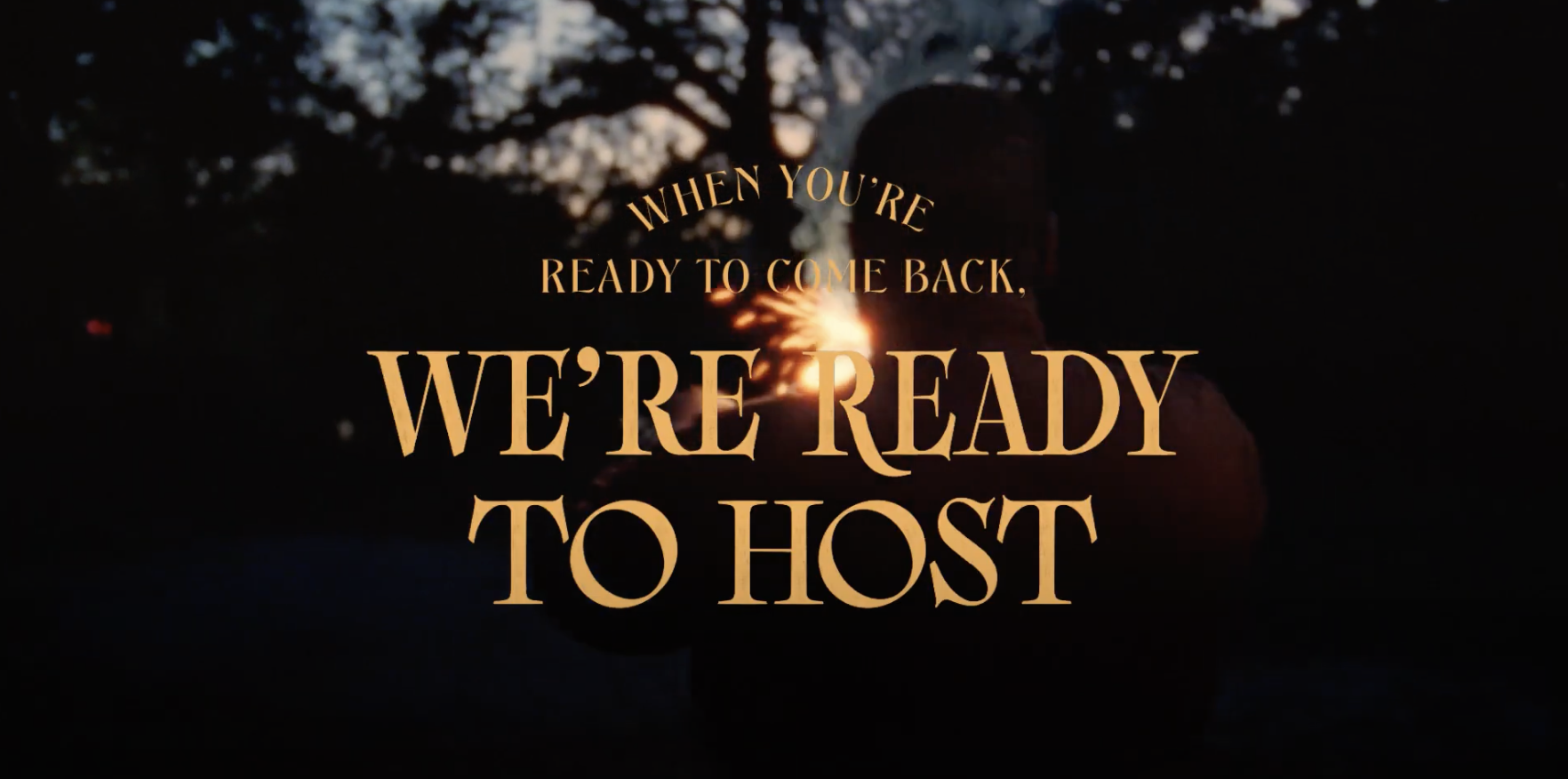 New Orleans & Company withdraws nationwide tourism ad campaign as COVID cases and hospitalizations continue to rise
New Orleans & Company, the city's tourism marketing agency, withdrew its nationwide advertising campaign last week in light of the recent surge in COVID-19 infections, which has resulted in a record number of hospitalizations and threatened to overwhelm the state health system.
Kelly Schulz, spokesperson for New Orleans & Company – the publicly funded, privately owned travel marketing agency formerly known as the New Orleans Convention and Visitors Bureau – told The Lens the group had decided early last week to suspend its national advertising "Concierge" campaign. The Concierge ads feature New Orleans actor Wendell Pierce and include the tagline, "When you're ready to come back, we're ready to welcome." "
"We missed you," Pierce says in one of the commercials. "We failed to do what we do best: take care of friends, old and new. "
The campaign was unveiled in the spring, as the state saw a sustained decline in the number of cases daily and months before the last wave.
Schulz said the campaign would be on hold until at least "later in September".
But the group hasn't pulled all of its TV ads, said Schulz, only the Concierge campaign, which targets a national audience. It will continue with two more campaigns targeting viewers in metro and regional areas: one for local attractions and another for "COOLinary New Orleans," an annual promotion that includes fixed-price menus at participating restaurants across town, destined to encourage locals to dine out during the summer tourist crisis. These ads are running in the New Orleans, Baton Rouge, Shreveport, Monroe, Alexandria, Lafayette and Jackson, Mississippi area.
New Orleans' tourism and hospitality industry has been hit particularly hard by the pandemic and restrictions on business and travel. And there was widespread hope this fall would see tourism return to pre-pandemic levels.
But the state's fourth wave of COVID cases, hospitalizations and death – mainly caused by the highly contagious delta variant and the state's low vaccination rate – has triggered a series of cancellations of tourism events major in the next two months, including Jazz Festival and the French Quarter Party.
In the meantime, mitigation measures are back. The city has reestablished a indoor mask mandate at the end of last month. A few days later Governor John Bel Edwards issued a statewide warrant. And last week, New Orleans Mayor LaToya Cantrell announced that proof of vaccination or a recent negative COVID test will be required to enter restaurants, bars and places of entertainment starting Monday, August 16.
"National polls have told us that traveler sentiment is waning and some people are reluctant to travel due to the delta across the country," Schulz said. "So we made the strategic decision to suspend advertising in order to get the best return on every dollar invested. Also, the change was made because we had no plans to advertise in October when the city was supposed to be full with the Jazz Fest and other events, but now we have to work to generate visits in October.
New Orleans & Company also recently announced that a multi-million dollar campaign intended for conventions and business travelers is in preparation.
The Lens asked Schulz if New Orleans & Company's decision to put the campaign on hold was based solely on booking advertising dollars for October, or if the agency was also concerned about the potential for tourists, especially tourists not. vaccinated, may increase the spread of the virus in the New Orleans area.
"It is not correct to say that our decision was based on tourists coming from areas of the country with low vaccination rates," she said. "It was on hold due to low vaccination rates here in Louisiana and the surge in local infections. And to make sure we're getting the best value for every dollar in advertising.
Deana Ivey, director of marketing for the Nashville Convention and Visitors Corporation, said the agency was following a similar strategy. This city's tourist market is close to that of New Orleans, with around 16 million visitors in 2019 according to an NCVC estimate, compared to just under 20 million estimated tourists to New Orleans that year. according to a study commissioned by New Orleans & Company. .
And like Louisiana and much of the rest of the south – where vaccination rates are lower than the national average – Tennessee has seen alarming increase in COVID infections and hospitalizations in the past month.
"We actually did a bit of the same thing," Ivey said last week. "We are not doing any advertising at the moment. We backed off. We had a discussion this morning about blocking everything for August and then revisiting it. And that has been the process for the last 18 months to be honest. So many times we have started and stopped and started and stopped. Because that's what happened with the virus.
Ivey said there was a need to be "sensitive to both sides," to the struggling tourism business community and the wider Nashville community which remains concerned about how the virus is spreading in the city.
"We don't want to go out and be numb and say, 'Hey, get out there and travel' when people are worried about travel and worried about infections."