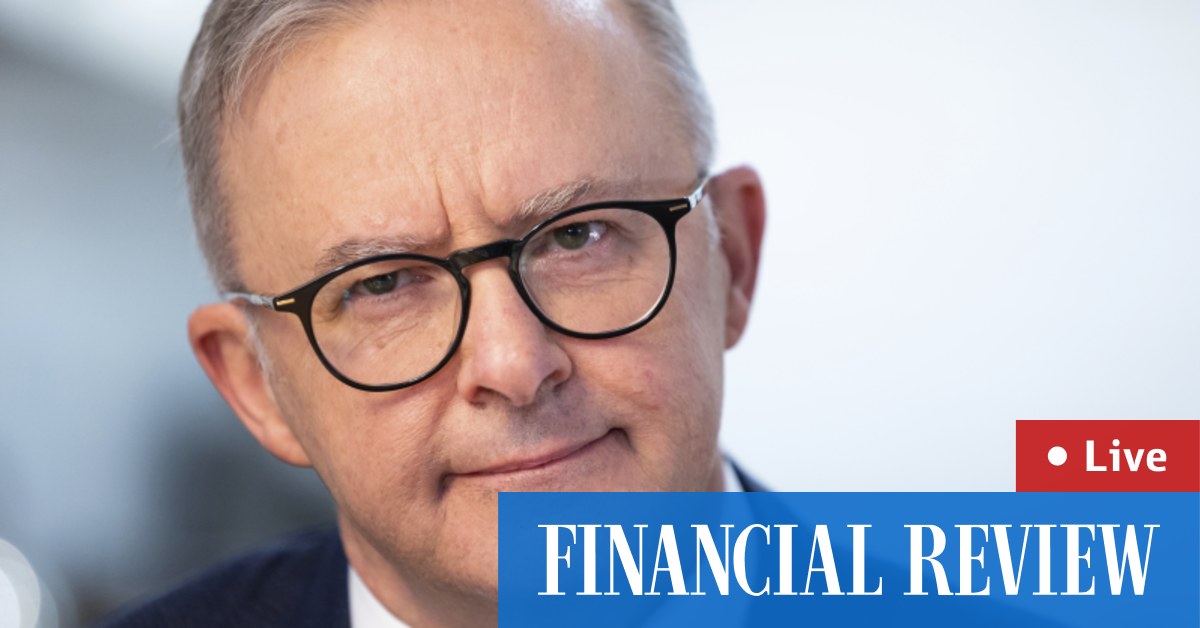 Prime Minister 'politicized' national security by not briefing Labor on AUKUS
Anthony Albanese is asked about Prime Minister Scott Morrison's refusal to enshrine an indigenous voice in the constitution, as recommended by the Heart of Uluru Declaration.
"The only voice Scott Morrison wants to hear is his own. It is no surprise that he ruled out a voice in Parliament because the only voice Scott Morrison ever wants to hear is his own," Albanese said.
"That's why even in parliament he drowns out other voices. It is therefore not surprising, given that he will not have debates in parliament, that he does not want a vote in parliament.
"This is a generous offer from First Nations people. First Nations people are simply asking to be consulted on issues that affect their lives, on health, on education, on housing on these issues…it's the same political party that said that if we apologize to the Stolen Generations, it would create a division. "
Albanese adds that the Prime Minister did not keep his promises during the last elections.
"I just find it extraordinary that in the last election there were three things in terms of values ​​that you can say that Scott Morrison said in 2019," he said.
"He said it would be a national integrity commission. Now he basically says there will never be one under him. He said there would be a voice in Parliament and now he is walking away from it. And he said there would be religious discrimination laws and he [has] moved away from its own legislation there.
In 2019, the Coalition said it would hold a referendum on Indigenous recognition, which did not happen.
"He is a Prime Minister, who has not changed, who has not changed and who will not change. He is unable to lift the country because he is too busy trying to divide it," says Albanese.