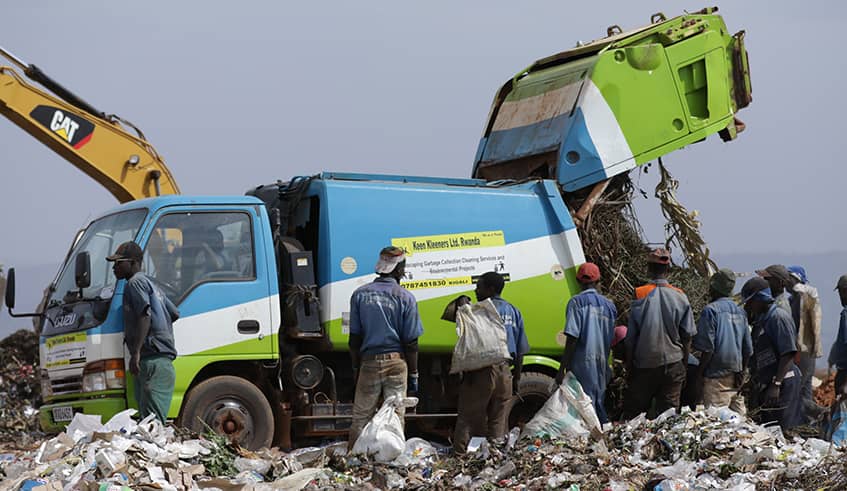 Rwanda launches $6.2m hazardous waste management project – KT PRESS
Rwanda has launched a new project aimed at building the capacity of institutions to properly manage toxic chemicals and hazardous waste in accordance with United Nations conventions.
The project called "Institutional Capacity Building for Sound Management of Chemicals and Hazardous Waste in Rwanda", will be implemented with a sum of 6.2 million dollars.
Launched on June 30, 2022, the project aims to improve the management of chemicals and waste, protect human health and the environment from the harmful effects of chemicals and hazardous waste and enable Rwanda to achieve the objectives of sustainable development (SDGs).
Beata Akimpaye, head of environmental compliance and enforcement division at the Rwanda Environment Management Authority (REMA), said Rwanda has already made tangible progress on hazardous waste conventions. and toxics by banning plastics, asbestos and hazardous waste, but one of the challenges has been institutional capacity to implement, knowledge gaps and awareness.
"This project will fill the knowledge gap and we plan to develop a training manual and user guide to educate the community, this way we will raise awareness about collection, sorting and therefore environmental protection. ", said Akimpaye.
At a kick-off meeting, the need to have proper collection, disposal and smuggling of these chemicals was the main concern of stakeholders as the current collection is not done properly.
On the issue of collection and disposal, stakeholders offered possible solutions. Evariste Ngarukiye, managing director of BIDEC Group, a company that turns waste into manure, said it has made a machine capable of processing 14 to 20 tonnes of waste per day.
"This can be useful in dealing with the toxic waste disposed of at the Nduba landfill, which currently has not been managed by private investors. All we need is to scale up for official use at the landfill from Nduba since we are already using it in Musanze and Rubavu districts and the results are good," said Ngarukiye.
Perpetue Muhorakeye, an official with Depot Karisimbi, a company that incinerates medical waste at Kigali-based hospitals, said that although Rwanda has banned plastics, the plastics that come with medicine are just as toxic and collecting it is very difficult. demanding way forward.
Under this project, Rwanda will conduct a national survey of existing institutional capacities and available gaps in the use and management of chemicals and their wastes.
They will thus prepare a training manual to fill the gaps identified in order to ensure the sound management of chemicals and waste.
The project will modernize and operationalize the chemicals and waste information management system; develop and guide tools for the handling, collection, storage and disposal of chemicals and hazardous materials; organize a multi-stakeholder forum to identify and highlight the different impacts of hazardous chemicals and wastes on men and women.