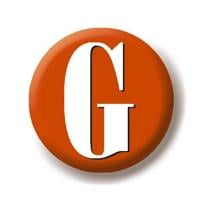 SoftBank Group Announces Management Transition | national company
TOKYO–(BUSINESS WIRE)–January 27, 2022–
SoftBank Group Corp. ("SoftBank") today announced that the Company and Marcelo Claure have mutually agreed to part ways after a successful nine-year partnership. Concurrent with Mr. Claure's departure, Michel Combes was appointed CEO of SoftBank Group International ("SBGI"). In this role, he will oversee the operating and investment portfolio of SoftBank Group International*.
Masayoshi Son, Representative Director, Managing Director, President and Chief Executive Officer of SoftBank Group Corp., said, "Marcelo has made many contributions to SoftBank during his time here and we thank him for his dedication and wish him continued success. in his future projects. I have great confidence in Michel Combes and the talented team at SoftBank to continue the excellent work we have underway at SBGI.
Mr. Claure said, "I will be forever grateful for my experience at SoftBank over the past nine years. I've had the opportunity to collaborate with some of the world's greatest leaders and entrepreneurs and overcome several immense professional challenges, which makes the success we have achieved together all the more rewarding. Beyond the value we've created for SoftBank shareholders, we've invested in some of the most innovative and disruptive companies that will be industry leaders for decades to come. I am especially grateful to Masayoshi Son, who gave me the opportunity to thrive at SoftBank and served as a mentor and friend during my tenure.
Mr. Combes said, "I am extremely grateful to Masayoshi Son for this opportunity and to Marcelo for his friendship and partnership.
As CEO of SBGI and Corporate Officer, Executive Vice President & COO of SoftBank, Mr. Claure has helped lead some very important projects over the past few years, including the Sprint turnaround and T-Mobile/Sprint merger, the successful repositioning of WeWork, the launch of Latin America's largest venture capital fund and the launch of the SB Opportunity Fund to invest in underrepresented racial minorities.
*SBGI includes SoftBank Latin America Funds and the SB Opportunity Fund.
Michel Combes Biographical information
Mr. Combes has significant leadership experience in multinational companies across all industries. He joined SBGI as Chairman in April 2020 and serves on several boards of SoftBank portfolio companies, including WeWork Inc., OneWeb, SoFi Technologies, Inc, Contentsquare, Jellysmack and Swile. Mr. Combes also sits on the boards of Philip Morris International and the Etisalat group.
Prior to joining SBGI, Mr. Combes served as CEO of Sprint. Prior to Sprint, Mr. Combes was CEO of several companies, including Altice, Alcatel-Lucent and Vodafone Europe. Mr. Combes is a graduate of École Polytechnique, Télécom ParisTech and Paris Dauphine University.
About SoftBank Group
The SoftBank Group invests in advanced technology to improve the quality of life for people around the world. The SoftBank Group consists of SoftBank Group Corp. (TOKYO: 9984), an investment holding company that includes stakes in telecommunications, internet services, AI, smart robotics, IoT and clean energy technology providers; the SoftBank Vision Funds, which invest more than US$140 billion to help extraordinary entrepreneurs transform industries and shape new ones; the US$5 billion SoftBank Latin America Fund, the region's largest venture capital fund; the US$3 billion SoftBank Latin America Fund II; and the SB Opportunity Fund, a US$100 million fund that invests in black, Latino and Native American founders in the United States. To learn more, please visit https://group.softbank/en.
See the source version on businesswire.com: https://www.businesswire.com/news/home/20220127006063/en/
CONTACT: Japan:
sbpr@softbank.co.jp
+81 3 6889 2300 USA:
Sard Verbinnen & Co
Paul Kranhold / Benjamin Spicehandler / Hannah Dunning
SoftBank-SVC@sardverb.comFor Claure Group LLC:
Abernathy MacGregor
Tom Johnson
tbj@abmac.com
KEYWORD: JAPAN ASIA PACIFIC
SECTOR KEYWORD: TELECOMMUNICATIONS INTERNET SOFTWARE FINANCE BANKING HARDWARE PROFESSIONAL SERVICES TECHNOLOGY
SOURCE: SoftBank Group Corp.
Copyright BusinessWire 2022.
PUBLISHED: 01/27/2022 11:08 PM / DISK: 01/27/2022 11:08 PM
http://www.businesswire.com/news/home/20220127006063/en
Copyright BusinessWire 2022.